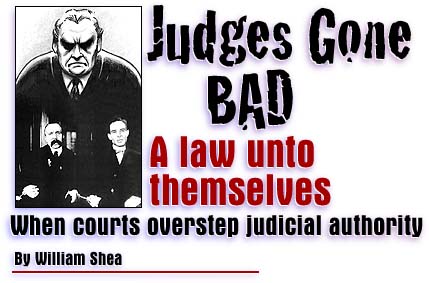 Some law students who are trying to help Derrick Gillenwater let me know that they are going to send me a copy of a court hearing in which Mr. Gillenwater allegedly asks for his First Amendment Rights while asking about the Motion to Compel information about Oscar Atehortua, a former client of Jeffrey Denner, who may have died in jail after Denner and Richard D. Abbott (a lawyer who rented space from Denner) failed to timely file his Appellate Brief.
In re Abbott, BD 2001-045.
Here is the transcript.
PP 4-5:
Watch Counsel for Defendants lie about Interrogatory 26, which asks for full disclosure of BBO and Civil Complaints against Attorney Denner. He lies and says he will produce all of the information, but I seriously doubt he has produced one damn thing. That will be for Mr. Gillenwater to address at the January 13 litigation control conference.
P.9
The Court:
If you took the settlement there would be no trial.
Mr. Gillenwater:
There's no settlement to take.
Here are the money quotes showing a violation of time, place and manner restrictions:
**********
P.12
Mr. Gillenwater: "I'm ready for trial in February, but can we at least have a hearing on my First Amendment so I can be able to have my blog up? There's nothing in there defamatory, it's what is in the public record that's on my blog and that's allowing me to prepare myself defensively. In an attempt that I have to represent myself I could reach out to different legal schools in the community which I have been doing to prepare me this far."

[Ignored except to the extent that Denner's lawyer and the Court rehashed the old, Unconstitutional standing Court Order.]

P.18
Mr. Gillenwater: "And to keep saying I can't speak about it publicly is clearly taking away my First Amendment right."

The Court: "It wasn't that you couldn't speak about things publicly. It was the way that you were going about it that was the issue the last time we were here."
**********
Huh?
That's some
SERIOUS
double talk. The Court means to say, "You were mighty effective for a nigra' boy. We never expected you to be able to speak publicly so well, and we hate it."
You want more, I've got the Judge in a total lie that should result in Mr. Gillenwater filing a United States Judiciary complaint for lack of candor from the bench, in light of everything else:
****************
P.6
The Court:
Okay, fine. "This thing about a request to the BBO to open an investigation, I don't have any authority to tell them to open their investigation. You have to take that up with the BBO."
**********
Okay, that is a bald-faced lie. Read
96-P 1791 Commonwealth v. Diamond.
I have reason to believe that the BBO of course told Mr. Gillenwater he had no recourse with them as to the possible malpractice; he had to take it up with the Court.
The same Court that is busy denying him basic Civil Rights, of course.
Meanwhile, I can (and will) offer my observation:
As I noted yesterday,
the Court is ignoring Mr. Gillenwater's request for an Emergency Hearing to regain his basic fundamental, inalienable rights. That's because if the Court stiffs him on another hearing he will have rights to file an Interlocutory Appeal. So rather than stiff him, the Court just ignores him. But on January 13 Mr. Gillenwater should politely ask for an official ruling on that Motion he filed waaaaaay back on December 4, 2008. Whether he gets one or not he should consider that the effective day, date and time of another adverse ruling and take it straight upstairs to the Supreme Court.
I sincerely doubt the Supreme Court will tolerate these lower court shenanigans.
The clock is ticking.....
PS:
That's Sacco and Vanzetti in the inset of the picture I selected for today's post. In the High Court most of an entire room is dedicated to
their case,
which was a complete travesty of Justice. If the Court keeps on with this sort of foolishness perhaps Derrick Gillenwater's case will soon occupy a spot next to them.